We LOVE emails and each day we enjoy reading and answering them! Here are some of our most common questions and hopefully we have answered yours! If not, please feel free to contact us !
Can I use your photo(s) on my blog? We love it when we get asked this, and yes, as long as you source Uncommon and provide a link back to us ( great blogger etiquette! :) ) we do not mind if you use our photos. You may not use entire post or more than one photo. All of our photos are copyrighted as well as our posts.
Can I do a blog swap with you? We would love to have you contact us about a possible blog-swap. We determine this on a case by case basis.
Would you consider guest posting at my blog? Yes, we welcome guest blogging, simply contact us and we will determine if your blog content is a good fit for us!
Do you have a shop? Yes, we have an ETSY store... UncommonFabrics where you can find handmade seasonal items,designer fabrics, and home decor items. We also have a shop tab on our blog with items there.
Can I advertise on your blog? If you would like to consider advertising with us or becoming a sponsor you can view our advertising page ,please contact us if we can help answer anything!
Would you consider doing a giveaway? If you have a product or item you wish for us to consider for a giveaway, please contact us. We will determine if it is a good fit for our blog on a case by case basis.
You can find Uncommon Here...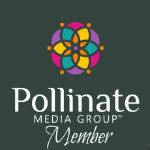 Uncommon's Disclosure Policy:
This policy is valid from 10 December 2011 until December 2012 This blog is a collaborative blog written by a group of individuals. For questions about this blog, please contact Trish or Bonnie (uncommondesigns@yahoo.com). This blog accepts forms of cash advertising, sponsorship, paid insertions or other forms of compensation. This blog abides by word of mouth marketing standards. We believe in honesty of relationship, opinion and identity. The compensation received may influence the advertising content, topics or posts made in this blog. That content, advertising space or post will be clearly identified as paid or sponsored content. The owner(s) of this blog is compensated to provide opinion on products, services, websites and various other topics. Even though the owner(s) of this blog receives compensation for our posts or advertisements, we always give our honest opinions, findings, beliefs, or experiences on those topics or products. The views and opinions expressed on this blog are purely the bloggers' own. Any product claim, statistic, quote or other representation about a product or service should be verified with the manufacturer, provider or party in question. This blog does not contain any content which might present a conflict of interest.
Bonnie and Trish